---
Expert Nissan Tire Alignment Service
Do you notice that your vehicle is not driving as straight as usual? Is there a little wobble to any tire on the vehicle? How about a little shake to the steering wheel? You may need a tire alignment. At Twin City Nissan, our service center can provide fast and affordable tire alignment. This will result in a smoother ride and better tire wear. Here's what you should know about tire alignment.
What exactly is a tire alignment?
As you drive your vehicle around Knoxville, you will encounter bumps and depressions on the road. Over time, this will knock the tire of your alignment out of wack. Over time, this will greatly affect the driving quality of your vehicle. A tire alignment will bring back the tires to their optimal alignment.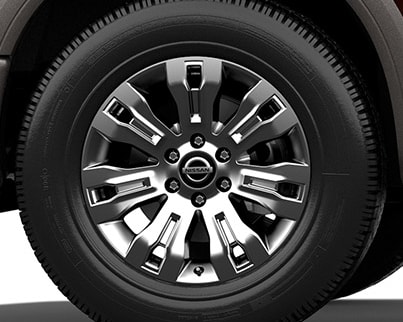 How can I tell if my tires are not aligned properly?
Besides the tell-tale signs of a wobbly ride and vibration on the steering wheel, there are two other signs you can look for when you think you're due for a tire alignment in the Pigeon Forge area. First, does your vehicle pull or drift during highway driving? Second, do you notice that the handling of the vehicle is not as good as it used to be? This could be signs that your tires are misaligned. The best way to tell if your tires are aligned properly is to have a trained mechanic examine your vehicle.
How is a tire alignment performed?
Our mechanics will use an alignment device to measure the current alignment of your vehicle's tires. Then, the mechanic will check the original specs of the vehicle's tire alignment. From there, the mechanic will make the necessary adjustments.
How often should my tires be aligned?
You should aim to have your tires aligned at least once of year, especially living n the Sevierville area. However, there are specials situations when you may want to have your alignment check. Those situations include after hitting a major pothole, following a fender bender, or after hitting a curb.
Expert wheel alignment for less
Get the smooth ride that you deserve to have around Maryville, TN. Have your tires aligned at our service center at Twin City Nissan. We are ready to service your vehicle for less.